Advisor Interview:
Tabara Ndiaye
Global Fund for Women's strength in local insight, grantmaking, and 'sensing' is supported by its global network of over 250 local advisors. Advisors help vet and connect grantee partners and provide invaluable analysis of the local landscape for women's human rights.
Tabara Ndiaye, a Program Consultant for New Field Foundation and Technical Advisor in West Africa for The William and Flora Hewlett Foundation, has served as an advisor for Global Fund for Women in French-speaking West Africa since 2009. She is a trained teacher and a peace-building activist with over 20 years of experience with local women's organizations in the Casamance region of Senegal, where she grew up. Tabara is also a member of the Global Fund for Women Board of Directors.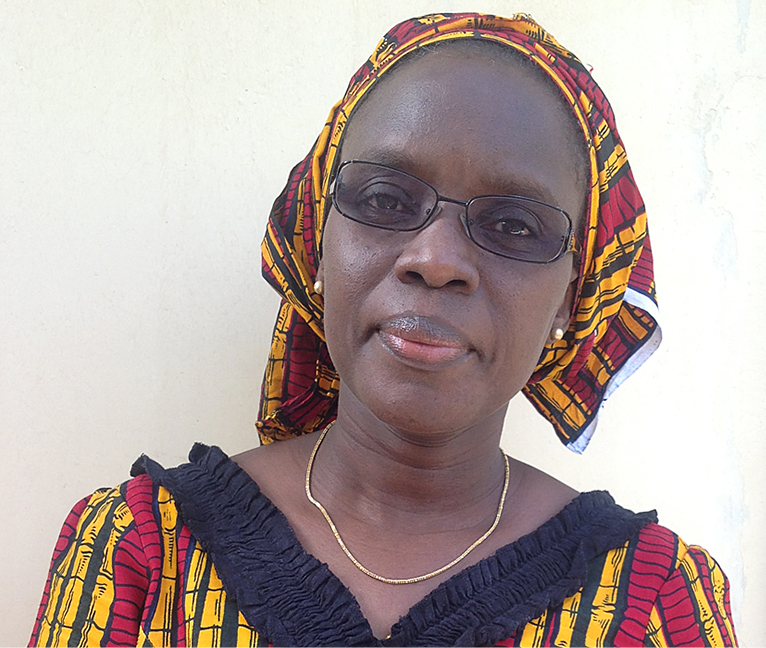 How do Advisors fuel the success of Global Fund for Women?
The advisors are crucial and give Global Fund eyes on the ground. They connect the organization and give it credibility. Advisors find talented people doing good work for women's human rights and invite them to engage with the Global Fund. I give my opinion on organizations that apply for funding. I go and meet them to find out about their work whenever I can – I will often travel for several hours to meet a grantee partner in person. The role of the advisor is key to the whole Global Fund for Women grantmaking process – we look for leadership, for a willingness to serve women and for a deep focus on human rights.
What Makes Global Fund for Women unique?
For me, it is about the deep value and effort for diversity and solidarity. It is a truly international organization that is for women everywhere in the world. As a woman in Africa you know you are supported by women who may be far away from you, and who don't know you, but who support your vision. It is a true expression of international solidarity. Those values are reflected in the grantmaking process. The grantmaking is flexible and respectful and even people who have never received a grant have a relationship with the staff.
Global Fund for Women offers a way to support issues – like reproductive health and girls' education – that other organizations aren't supporting, especially at a grassroots level. It gives a women a network to echo and to amplify their voices when otherwise they might not be heard.
What are your hopes for Global Fund for Women's future?
I look forward to the Global Fund becoming bigger and even more effective. I see Global Fund creating longer term relationships with grantee partners and deeper conversations with them, making sure that we learn from each other to create change. I see Global Fund accompanying women in the regions in working on the issues that matter to them – being a sustained part of the history of women's human rights in those regions.