Olesya Bondar and Olena Zaytseva, Ukrainian Women's Fund
We are stronger together. That's why we collaborate with other women's funds around the world. Over our 26-year history, Global Fund for Women has worked closely with our sister funds to mobilize resources for women and girls and fuel regional women's movements.
Sixteen years ago Global Fund for Women made a grant to support the inception of Ukrainian Women's Fund, which has since become a close ally and frequent collaborator. Olesya Bondar is Director of Ukrainian Women's Fund, and Olena Zaytseva is Information Program Manager.
Funding for women's rights and women-led organizations around the world is scarce. How does Global Fund for Women work to change this?
Olesya Bondar (OB): Global Fund for Women is a powerful voice on behalf of women's funds, women's organizations, and every single woman. Global Fund is accumulating the experiences of women and women's groups around the world, and it is an expert on women's issues. On behalf of every woman, Global Fund can set priorities and can amplify the problems, needs, and challenges of women on the ground to donors to drive resources.
Olena Zaytseva (OZ): When we were talking with one of our grantees, who is also a Global Fund for Women grantee partner, she said that Global Fund was her only chance to get international funding. After receiving a grant from Global Fund, she became more respected among donors, because she was funded not only on the local level but also internationally. Not only for Ukraine, but for women's groups in many countries, at certain periods in their existence, Global Fund for Women is the only opportunity to get international funding for women's issues.
How does Global Fund for Women support women's funds to change the lives of women and girls on the ground?
OB: Our cooperation is very important. Global Fund, globally, and we, locally, can help local women's groups and really meet their needs and problems. In this collaboration we strengthen each other. We can give Global Fund more information about the situation here with women's groups and the issues we face, and help Global Fund in amplifying voices and sharing stories from women here.
In the past, Ukrainian Women's Fund together with Global Fund organized a meeting of women's groups here in Ukraine. We invited Global Fund's grantees and our grantees, and it was a very exciting and interesting to share experiences, successes, needs, and practices.
Global Fund for Women also works with other women's funds to make sure that women's organizations can access resources. When Global Fund gets small proposals from women's groups in Ukraine, Belarus, and Moldova that it cannot support, it shares these proposals so that we can support these women's organizations in our region. And if Ukrainian Women's Fund receives very strong proposals but for an amount that is higher than we can support regionally, we can recommend Global Fund to support such organizations and projects.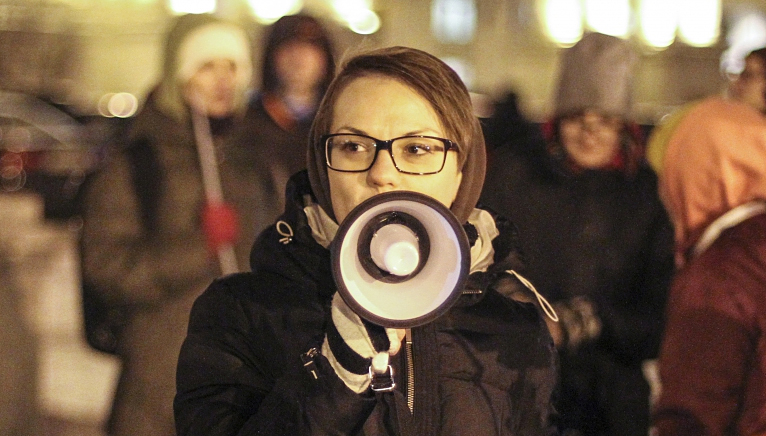 What do you think makes Global Fund for Women unique?
OZ: The flexibility of Global Fund for Women is very important. It is our fund and our grantees who decide the priorities. This is really the most important thing – not only to be flexible ourselves but also to have a flexible donor. It is a unique thing. For us, Global Fund is a role model. We try to follow this policy, to be flexible with our grantees and allow them to define their needs – and they help us define our grantmaking priorities as well.
OB: It's not only flexibility, but also trust. Because in this way, Global Fund for Women encourages us and empowers us. We know that you trust us and we try to trust our grantees and the women on the ground. This relationship built on trust is really unique.
OZ: Even though women and women's groups around the world face a very wide scale of issues and problems, Global Fund finds a place for everybody.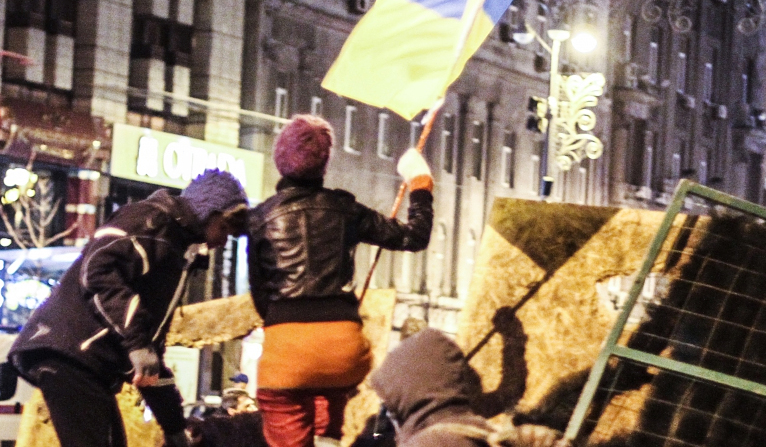 What would you tell someone interested in donating to a women's fund?
OZ: By donating to women's funds, you support women and you develop the future. In our contemporary situation, we can see that women are more flexible and they respond much better to the different challenges that we face in life – and to the different challenges that the world faces. Investing in women is investing in the future.
OB: It's necessary to support women and to empower them. In Ukraine, women cover all spheres of our life now – with internally displaced persons, with humanitarian aid, with every challenge and every need our society has, we see that women are very powerful for improving all lives and making our world better.
OZ: Women need to be funded and supported in order to live up to their potential – which is very often not the case. So we must promote and advance women in their ability to change the world.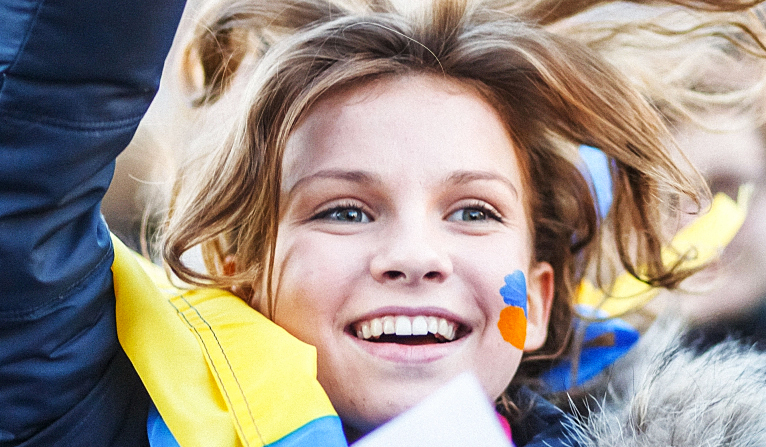 How do you believe Global Fund for Women strengthens women's movements around the world?
OB: Global Fund for Women strengthens women's movements through initiating very important discussions about women's rights and about women's needs. Global Fund for Women is launching different initiatives that help women's movements to be more visible and to be more powerful. Global Fund for Women represents us and represents every single woman.
OZ: Global Fund for Women's support is not just about money. It's about research and analysis of the landscape, which strengthens the movement. Global Fund also gives women the opportunity to meet leaders from women's movements in other countries and to network internationally, which is also very important for the movement. In fact, it was Global Fund that started creating networks of women's funds all around the world.
For women's organizations – especially newly created ones – the very idea that there is this organization that has been supporting groups like theirs for so many years helps strengthen their work. There is a sense to keep moving forward. It gives them incentive to continue the work and to unite the movement.

What are your hopes for Global Fund for Women's future?
OZ: Our hope is that Global Fund has more and more supporters – globally – who will invest in Global Fund for Women and help not only to support women's groups around the world, but also to develop Global Fund for Women itself to grow and become more powerful.